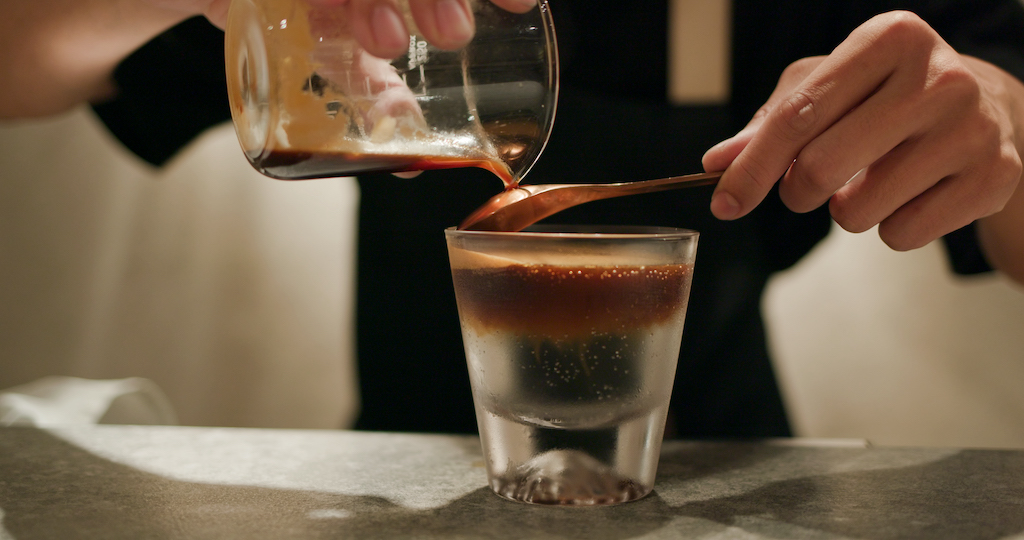 Espresso Tonic
bijann
Coffee-based cold drinks are popular in the warm season for a reason: they are refreshing and taste distinctly aromatic. Our espresso tonic recipe with ice cubes and lemon juice also promises maximum enjoyment and maximum refreshment - with a minimum of calories. Because this trendy summer drink has only 58 calories and is therefore a light summer alternative to the classic iced coffee.
Ingredients
espresso beans

slice of lemon

100 ml espresso

1 untreated lemon, the juice of it

20 ice cubes

600 ml tonic water
Instructions
1
Step 1
Brew the espresso in a French press or fully automatic machine. Wash the lemon, rub dry and squeeze.
2
Step 2
Fill 3-4 ice cubes into long drink glasses, fill each with 150 ml tonic water and pour 20 ml espresso over one ice cube. Then add the ice cubes to the glass. Add a squeeze of lemon to each glass.
3
Step 3
Garnish the espresso tonic with lemon slices and espresso beans and serve.